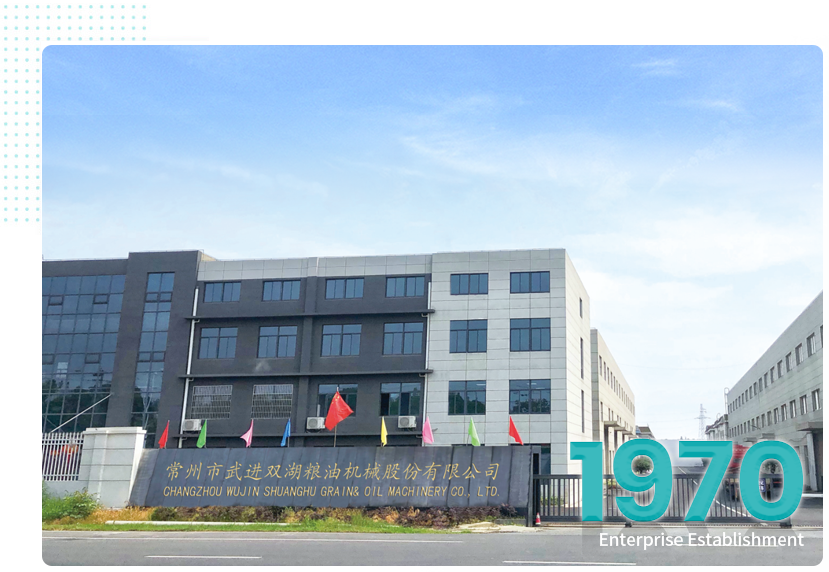 Shuanghu Grain Machine
About Us
The company has accumulated a wealth of manufacturing experience, product craftsmanship, strong technology. In more than 50 years of production history, the company has been committed to the development and manufacture of grain and oil machinery products, and has been working closely with colleges and universities for a long time. According to market demand, products are constantly updated, with its strong engineering design, installation and construction and service capabilities, The diversity of products and the pertinence of design fully meet the individual requirements of customers, and provide customers with more advantages and opportunities for success, won the majority of users love.


Shuanghu Grain Machine
Product Series
The product adopts a modular design scheme, all hosts can be operated separately or in combination. The structure is compact and reasonable, the transportation and installation are convenient and quick, and the later installation and upgrading are easy.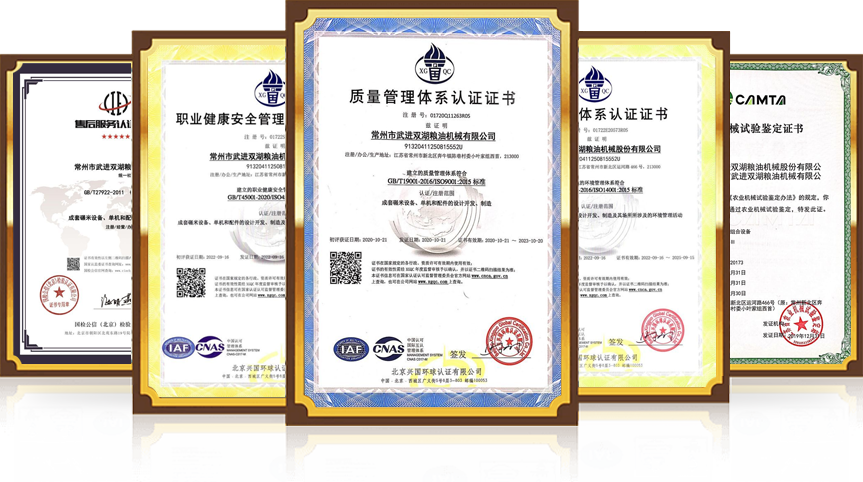 Shuanghu Grain Machine
Qualification Honor
The company has won a broad market by virtue of its strong technical force, strict quality control and high quality service. With 23 national patents, we have passed the agricultural machinery test appraisal and the certification of three system certifications ISO9001, ISO14001 and ISO45001, and in 2019, the company was awarded the title of national high-tech enterprise.For more than 50 years, the company has been awarded various certificates and honors such as the five-star after-sales certification of high-tech enterprises, the scientific and technological innovation award, and the 5-star certification of enterprise credit.
Household rice machine maintenance methods?
With the continuous progress of science and technology, all walks of life have also been greatly developed. The development prospect of household rice beater is also very good. Therefore, the demand is increasing and many manufacturers have been added to the market. As manufacturers, it is also necessary for us to tell you about the maintenance methods of household rice beater. Interested partners can come and have a look.